Production
AUSER MUSICI
L'Antico fiume pisano Auser, e dunque la Toscana, sono idealmente il punto di partenza del percorso di Auser Musici che dal 1997 esplora con entusiasmo il composito mosaico musicale che fu l'Europa del del sedicesimo e diciassettesimo secolo. Leggi altro.
Production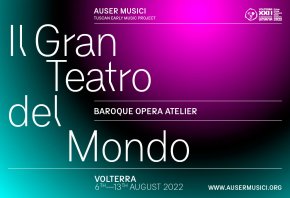 AuserMusici organize 
Il Gran Teatro del Mondo* 
 *from the prologue of the...
Production