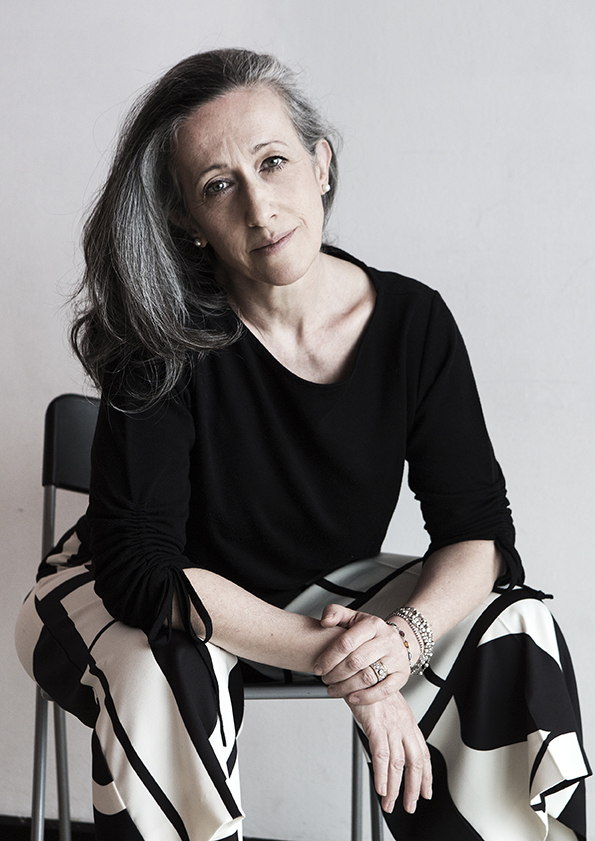 Deda Cristina Colonna is a director and choreographer and her repertoire of choice is opera of the seventeenth and eighteenth centuries and contemporary opera. Her style is deeply influenced by her own stage experience as dancer and actress, with a specific expertise in baroque dance, rhetorical gesture and historically informed acting . Based on historically informed stage practice, her direction seeks contact with today's audience through a modern style, also influenced by acting and contemporary theatre. Deda Cristina Colonna graduated in ballet at Civico Istituto Musicale Brera (Novara) and École Supérieure d'Etudes Chorégraphiques (Paris). She graduated from the Sorbonne, specializing in Renaissance and Baroque dance. Later she graduated from the
Acting School of Teatro Stabile di Genoa and later acted in productions ranging from Shakespeare to Cechov and Genet in Italy, France and Germany. She worked with the company Theater der Klänge (Düsseldorf) and was a soloist and guest choreographer with the New York Baroque Dance Company.
She has staged and choreographed numerous titles, including: Ottone in Villa by A. Vivaldi (Copenhagen Opera Festival: nominated for the Reumert Award in Copenhagen as best opera in 2014), Il Giasone by A. Cavalli and Il Matrimonio Segreto by D. Cimarosa (Drottningholm Slottsteater), L'Incoronazione di Poppea by C. Monteverdi and Gesualdo-Shadows by the contemporary composer Bo Holten (Copenhagen Royal Opera / Takkelloftet), the choreography Fortuna Desperata with Francesco Vezzoli and David Hallberg (opening of Performa, New York 2015), Didone Abandonata by L. Vinci (Opera di Firenze / Maggio Musicale Fiorentino), Armide by J.B. Lully (Innsbrucker Festwochen der Alten Musik / Musikfestspiele Potsdam Sanssouci, Warszawska Opera Kameralna, winner of the Olsnienia Roku Prize: Best Choreography 2017 and Giuseppe Di Stefano International Award 2018, Instituto Superior de Arte del Teatro Colon, Buenos Aires 2019), La Fiera di Venezia by A. Salieri (SWR Schwetzinger Festspiele), L'Europa by G. Melani (Musikfestspiele Potsdam Sanssouci), Il Giustino by A. Vivaldi (Naestved Early Music Festival), Il Ritorno di Ulisse in Patria by C. Monteverdi (Teatro Olimpico di Vicenza), Le Nozze di Figaro by W.A. Mozart and Il Barbiere di Siviglia by G. Rossini (Auditorio de Palma de Mallorca 2017, 2019), Lesbina e Milo (Teatro G.B. Pergolesi, Jesi 2020), Nina, pazza per amore by G. Paisiello, Comala by P. Morandi and Zebran by T. Monnakgotla (2016, 2021 Vadstena Akademien – Stockholm).
She has created and performed original works, including Voluptas Dolendi - I Gesti del Caravaggio, Sidereus Nuncius- Galileo e la Luna and Alltid Densamme with harpist Mara Galassi. She has been teaching baroque dance, gesture and acting for over 25 years and has held courses and masterclasses in various institutions. in Italy and abroad. In 2014 she was Guest Visiting Professor at the University of Stockholm / Performing Premodernity.
She was the Director of the Dance School of Civico Istituto Musicale Brera in Novara from 2008 to 2013. Her research in Baroque dance was published in the proceedings of various international conferences and in the specialized press.
She is the Director of the Dance School of Accademia G. Marziali in Seveso, Italy (2021).
She teaches Gesture and Historical Acting Techniques at Schola Cantorum Basiliensis (2021). She is the President of the cultural association La Terza Prattica, with which she creates shows, concerts and works through and beyond the philological approach of the early repertoire.
Deda Cristina Colonna is a member of Accademia degli Intermedi, an Italian study group on early dance.
She works in Italian, English, French, German and Spanish.
Deda Cristina Colonna
English